About Us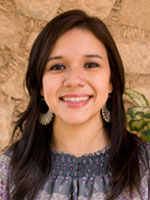 Adriana Cruz
Project Manager
After receiving her B.A. in International Business from the University of Mayab, Adriana began her professional activities in project management and public relations with the garment industry.  That experience gave her the basis for her next position as project manager for the formation of a business association between Yucatecan, American and Italian companies. There she learned to take advantage of and appreciate cultural diversity while managing a complex project. She also developed an excellent understanding of a wide range of business activities conducted in English and Italian, as well as her native Spanish.
Adriana has also worked for the Yucatan State Government where she managed the business promotion program for the State of Yucatan, helping to establish diverse expatriate businesses in Yucatan, relocating executives, smoothing institutional relationships and navigating the logistics for these and other diverse projects.
Adriana is a key member of the YES team. She serves as the main interface to expatriate clients, managing and coordinating their projects, managing their properties, producing on- time legal and accounting documents, arranging visas, monitoring projects and more. Adriana lives in Merida.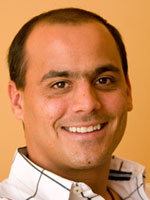 Fernando López
Accounting Advisor
Yucateco by birth, Fernando is an accountant by profession. His undergraduate degree is from Universidad Marista in Merida and he attended the Boston University School of Management for courses on Strategic Planning and International Accounting. Fernando specializes in accounting and fiscal issues for his clients, always maintaining a global perspective. His accounting office is a respected member of DFK International (www.dfkintl.com). This important affiliation has given him and his firm the opportunity to work as part of a global network, communicating and exchanging ideas and experiences with the different firms affiliated with the DFK worldwide group.
Fernando's professional career has developed over the last 10 years in his family-owned accounting firm. Lopez Novelo Accounting was the first accounting office established in the capital city of Merida by his grandfather in the mid 1940's. His contribution to the firm has included the impetus and vision to diversify and to expand to the international market.
Unlike many accountants in Merida, Fernando has a client base of both national and foreign clients. Fernando has achieved a name among the competitive world of accounting in Mexico, specializing in foreign investment.
Fernando is active in various entrepreneur associations in Yucatan. He serves as the Vice President of Instituto Mexicano de Ejecutivos en Finanzas (The Institute of Mexican Financial Executives), as Advisor to the  Confederación Patronal de la República Mexicana de Mérida (Coparmex; National Union of Employers) were he heads up the Young Entrepreneur Committee  and as trustee of Asociación de Maquiladoras de Exportación de Yucatán (the Association of Export Manufacturers of Yucatan).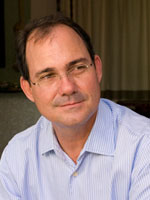 Ignacio Puerto
Legal Advisor
Ignacio was born in Yucatan and studied at Yale University in New Haven, Connecticut. He has specialized in corporate law related to foreign investment for more than 15 years. Before starting his professional career in Merida, he had experience abroad as an associate lawyer at Fried, Frank, Harris, Shriver & Jacobson in New York.
During his career he has assisted in closing deals with important American and international companies to establish manufacturing and services plants in Southeast Mexico, which created hundreds of jobs. He has also supported expatriates who have changed their residence to Yucatan due to their job assignments.
Ignacio is a faculty member at Universidad Marista de Merida, where he teaches corporate law. He is Secretary of Confederación Patronal de la República Mexicana de Mérida and is part of the pro-education organization, Impulso Universitario. Besides his brilliant professional career, Ignacio has given himself the time to form a beautiful family with his wife, two boys and two girls.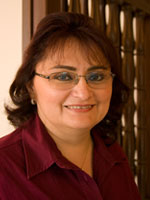 Betty Quijano
Project Manager
Betty is a native Yucatecan who has extensive experience dealing with expatriates' problems in the corporate world.  For 15 years, she managed the local manufacturing operations of two gold and diamond jewelry companies headquartered in Florida and New York.  Betty interacted daily with American colleagues and clients, as well as Dominican, Cuban, American and Canadian co-workers.
Betty is a public accountant and has received a Masters degree in Business Administration, which allows her to manage investment projects, to help expatriates understand the business language in Mexico, and to participate in the planning and managing of their projects. Betty has not only dedicated herself to expatriates  and their projects in Merida, she has also helped numerous friends and family members relocate to Merida. Betty continues to nurture a beautiful family of two boys and a girl.