Welcome
YES, the fortunate acronym for our company, Yucatan Expatriate Services, symbolizes the positive experience that expatriates continue to enjoy when moving to Merida and the Yucatan. YES is a group of local professionals dedicated to serving the growing number of Americans, Canadians, Europeans and others who are working, investing or retiring in our part of Mexico.
If you represent a foreign corporation, or if you are self-employed, if you are researching investment opportunities, or if you are planning your retirement, we have at your service all of our professional, personal and cultural resources to help you "do it right the first time".  Under one roof, you'll find an educated, experienced and multilingual staff ready to eliminate cultural barriers and minimize time spent overcoming bureaucratic obstacles, ready to help you get things done.
Customized Service
Here at YES, we pride ourselves on our broad knowledge of Yucatan's business and personal resources. We will help you learn every available option so you can make appropriate choices that further your goals. We don't steer our clients to the same resources out of convenience or self interest. We don't sell packaged solutions. Our intention is to empower you with whatever you need to make informed choices, and then assist you in executing your plans and dreams.
Having worked with many kinds of expatriates, we know they have different objectives, lifestyles and methods. That's why the information on our website is organized into four distinct categories: Corporate, Professional, Do- It-Yourself and Resident. We hope this approach makes it easier to locate the information you need.
We Provide the Map
When you travel to an unfamiliar destination, it's helpful to have a map of the local attractions. When you expatriate to or invest in a new country like Mexico, and especially Yucatan, it's even more important to have a map of the legal, financial, social and cultural landscape. YES provides the map, offering any guidance you may need to avoid the pitfalls, obstacles and missteps that foreigners in a strange land frequently encounter.
Remote Control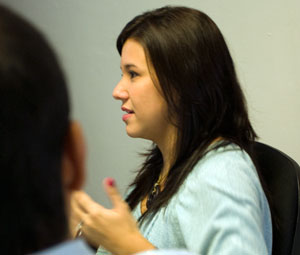 Still living abroad but pursuing something new in Yucatan? No problem… we're here to help. If you are renovating a home, or starting a business or need your immigration status upgraded or your bills paid, we're your remote control. Many of our clients do not reside in Yucatan full-time, but we routinely execute the duties they need to perform on their behalf.
Your Yucatan Social Network
Yucatan participates in one of the oldest cultures of the world: the Yucatecan culture and by extension, the Latin culture, where family and extended family histories are the most important ingredient in society, business relations and government access. This means that "what you know" about getting things done in Mexico isn't nearly as important as "who you know".  We have been helping local business people in Yucatan for three generations. We are established in this area and have an outstanding reputation. If there is somebody you need to meet to achieve your ambitions, we can provide an introduction.
Services We Provide
Getting Started

Pre-move planning
Welcome package and services
Immigration and visas
Real Estate scouting (find a broker or find a property)
Fideicomiso (trust) set-up
Corporation set-up
Legal representation
Resources introduction (lawyer, accountant, architect, agents, etc)
Interpreters and translation
Insurance
First experience "tour" (take you to the doctor, to pay your bills, to the bank, ONE TIME to explain to you how it's done here)
Concierge assistance
Temporary office facilities
Cultural Adjustment advice
Guides

Corporate Services

Corporation set-up
Legal representation
Company mailing address and mail service
Project management
Staff Recruitment
Public Relationships
Transfer Pricing
Customs
Internal control inspections
Due Diligence
Checkbook management
Basic legal agreements and templates
Temporary office facilities
Concierge service
Guides

Professional Services

Property Management
Vacation rental
Back office support
Real Estate purchase services
Real Estate rental services
Real Estate Closing services
Working visa permit
Employment search
Concierge Services
Guides

Do-It-Yourself

Online articles
Guides
Concierge services

Resident Services

Legal and Tax advice
Employment (find a job or hire)
Household services
Personal Finance set up
Personal Insurance set up
Immigration and Naturalization
Set-up and payment of Utilities
Wills and probate
Property management
Asset watch (hurricane, fire, etc)
Guides
[GABANNER_YES_Article_Testimonials_Banner_2]
One Stop Shop
Whether you are in the Yucatan by yourself, with your family, starting a business or investing in property, we have the services and knowledge available to help you accomplish your goals as efficiently and painlessly as possible. We know the territory and we can provide you with what you need to navigate through it. Call Yucatan Expatriate Services (YES) today, and find out what we can do for you!
YES! We know what you want and need to know about Yucatan!
Yucatan Expatriate Services (YES)
Calle 25 between Calle 28 and Calle 30
Colonia García Ginerés, Mérida (see map for directions)
Phone:  +52-999-927-2437
Skype:  YesYucatan
Facebook: Click here for the latest news on our Facebook page