Mérida's Ayuntamiento (City Hall) is responsible for maintaining the welfare of its citizens. It does this through the services of different departments related to public health, tourism, culture, civil protection, urban development and public works, to name a few.
To service all its residents, in 1994, then-governor Patricio Patrón created a central office called AYUNTATEL.  AYUNTATEL is responsible for receiving suggestions and complaints from residents about. Citizens can call AYUNTEL to report problems with the public services provided by the city and/or with other citizens who violate a rule or law, disturbing the welfare of their neighbors.
AYUNTATEL can be reached by dialing (999) 924-6962. When you call, you are not required to call from your home or office; you can call from anywhere. AYUNTATEL will take reports of problems such as:
• Potholes
• Dead animals on the street
• Lights that are broken or burned out
• Stray dogs
• Burning garbage
• Excessive noise
To report the incident, you must provide your personal data (name, address and phone), the details of the incident and the location of the problem. (It is important to note that the employees who receive reports generally do not speak English. If you do not speak Spanish, work with a friend or translator to register your complaint.) AYUNTATEL will take down the information you provide and will provide you with a folio number. This number should be saved for any follow up conversations about your request.
Noise Pollution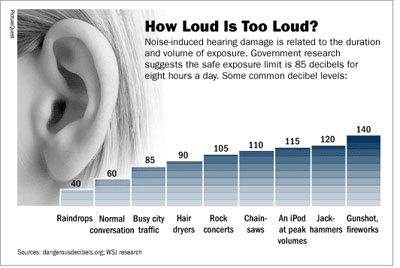 In Mexico, government legislation establishes the maximum noise level for night clubs, restaurants and party lounges should be 85 decibels. According to Article 20, Chapter IV of the Gestión Ambiental Mexicana (Mexican Environmental Management), the level of maximum permissible noise emission anywhere in the city is 68 decibels from 6:00 am to 10:00 pm and 65 decibels from 10:01 pm to 5:59 pm.
In Merida the problem of noise increases during the months of November and December, especially around the streets 63 through 71, from north to south and from the 50 to 62, from east to west, which is when produces the most noise pollution in the holiday season.
If you find a place with high levels of noise pollution and you want to do something about it, report it to AYUNTATEL. Once the report is made, they will send an inspector to the location reported and deliver a written warning for the owner, advising him or her that next time the situation occurs (i.e., if there is another complaint), he or she will be subject to a fine according to the Reglamento de Protección al Ambiente y del Equilibrio Ecológico (Rules of Protection of the Environment and Ecological Balance) of Mérida. If the owner ignores the warning and AYUNTATEL receives another complaint, he or she will be charged a penalty within approximately 72 hours of the second incident.
Burning Garbage
If your neighbor is burning garbage, the procedure for reporting the incident is the same, but the response time is a little slower. Once the complaint has been made, the council will send an inspector to verify the problem within a period of seven (7) days. The first call will be a warning to stop burning garbage. If the warning is ignored, the perpetrators will incur a penalty from the city.
By law is forbidden to burn household garbage within the city limits of Merida. The smoke has toxic contaminants that can cause respiratory disease or damage and allergic reactions in humans. The smoke pollutes the air, and the contaminants can spread over a wide area.
The practice of burning garbage is a long standing tradition in Merida, and it is slowly disappearing. With the help of vigilant neighbors and AYUNTATEL, city government continues to make progress in ending this practice.
Other Issues
AYUNTATEL can take other types of complaints as well. Pothole on your street? Fallen-down ALTO sign? Dead animal in the street? Your garbage didn't get picked up? There's someone lying down in the street? Call AYUNTATEL. According to an article in the Diario de Yucatán in September 2009, dead animals get picked up in an average of thirty minutes now.  All this (complaints, response times, etc.) is tracked in a computer system called SIPAC.  According to the article,  AYUNTATEL has ten operators on two shifts, from 7:30 AM to 9:30 PM, Monday through Friday, from 8:30 AM to 6:30 PM on Saturdays, and 8:30 AM to 1:30 PM on Sundays.
If you call them regarding stray dogs, they will attempt to capture the dogs and they will take them to the perrera (city pound), where they will be euthanized (probably in a manner that you don't want to think about and certainly would never want to witness). You can also call AFAD (www.afad.org.mx) or Evolución (evolucionanimal.tk/). They will also pick up the dog if they can (or ask you to deliver it) and they will either try to find it a home or will put it to sleep in a humane manner. (Since both these organizations are financed by donations, we suggest that you also leave a donation when you bring them or ask them to pick up a stray dog).
For potholes, dark streetlights or traffic lights, and other city-related complaints, the AYUNTATEL operators will take down the information and pass it on to the appropriate city department, which will act on it as quickly as possible.  AYUNTATEL has been operating since 1994, and is proud of its record of serving the residents of Merida.